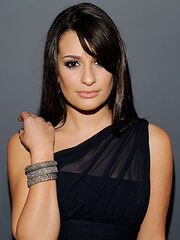 It's been a year since Lea Michele has been in her home town in Ararat (Australia). It was nearly Christmas in her home town and she was about to go back to spend it with her family. In her family are her mum, Rose, her dad, Mark and her little brother Jake. But she was also coming back to see her bestie called Jack who she had to leave sadly but he begged her not to but she had to go anyway and now she was finally getting to see them again.As she stepped onto the plane she knew things were'nt going to be the same.
Ad blocker interference detected!
Wikia is a free-to-use site that makes money from advertising. We have a modified experience for viewers using ad blockers

Wikia is not accessible if you've made further modifications. Remove the custom ad blocker rule(s) and the page will load as expected.